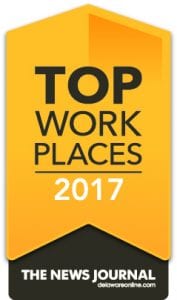 During your internship at Gunnip & Company, you will be exposed to diverse accounting and tax assignments under the supervision of different professionals.  The development programs for interns include: tax compliance projects and assignments for both individuals and corporations, tax research projects, audit and review assignments that include fieldwork at the clients' offices, introduction to compliance, application and research software.   Interns will have the ability to participate in most of the service areas offered by our firm.  You will have an opportunity to work alongside Partners, Managers, Supervisors, Senior and Staff accountants, and peers as a member of the engagement team. Additionally, you will have an opportunity to learn new skillsets, be involved in office community activities, and build relationships with members of the Gunnip team.
Your internship will include, but will not be limited to, the following:
Working on a variety of client engagements in diverse industries
Networking with your Gunnip team members and your peers
By joining our team, you will be given the opportunity to develop professional skills in accounting, auditing, tax and advisory services while working in a variety of industries.
Qualifications:
Bachelor's or Master's degree in Accounting.
Major and overall minimum GPA of 3.0.
For immediate consideration, please email your resume to: careers@gunnip.com.
Gunnip & Company LLP is an equal opportunity employer.